It's 40 years since the fans of rock and rap have been very distinct species (different dress style for example). Each group has their own musical universe, like System of a Down, AC / DC on one side and Jay-Z, WTC on the other. However, today, a new generation of American artists has been emerging lately called emotrap artists or soundcloud rappers. The best known are Post Malone, XXXTentacion, Lil Peep, Trippie Redd and Suicide Boys and we can say that they are neither rap nor rock but a new genre that borrows from both worlds.

1 – ATTITUDE

Their look is a kind of mix between rap and rock (black sweater and gold chains but with Texan rocker fringes for example).
They have a gesture that is also between rap and rock. When it comes to gestures inspired by rap, we have pointed it out, the simildab, gold teeth for example, and in the case of gestures inspired by rock, we can name our tongue drawn, playing the air guitar, horns of the devil.
The Rockstar's way of life has long been a rapper's dream (Post Malone ft. 21 Savage – Rockstar) and there are many references to Kurt Cobain, be it in the lyrics of French or American rappers, for example.
These soundcloud rappers live in the same way, being more sulphurous, more extreme.
2 – INSTRUMENTALS

Now, we are going to talk about another aspect which can show that soundcloud rappers use beats that are different from the usual instruments used for the trap, with more rock influenced instrumentals. We can see this Lil Peep's Spotify where we find the names of Sum 41, Red hot chili peppers, Good charlotte who are definitely rock artists. We can find that also at XXXtentacion who sample Slipknot for his single Off the wall. For his instrumentals he also uses guitar saturated sounds in punk rock mode.
3 – FLOWS

Some flows used by these rappers are reminiscent of rock. For example, we can note the fact that Lil peep used a type of flow in 2 syllables which is rarely used in rap but which we can find in sounds of the Red Hot Chili Peppers and notably the song "you always sing the same".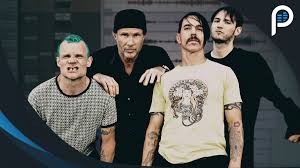 As we can see, Lil peep is deeply influenced by this group. It's not a coincidence as the red hot are the first rockers who rapped during a rap concert, they also distinguished themselves by melting rap and punk rock in some of their sounds as it was the case in "Give it away". A song which inspired the scene rap in the United States in the 80s and whose chorus was taken over by Busta Rhymes.
It can also be possible to note the appearance of sung chorus in rap song and it is a phenomenon also found in rap in Europe.
In addition, we can find some flows more aggressive which shows likeness to rock. This is particularly the case with Trippie Redd, some of which are close to those of Linkin park.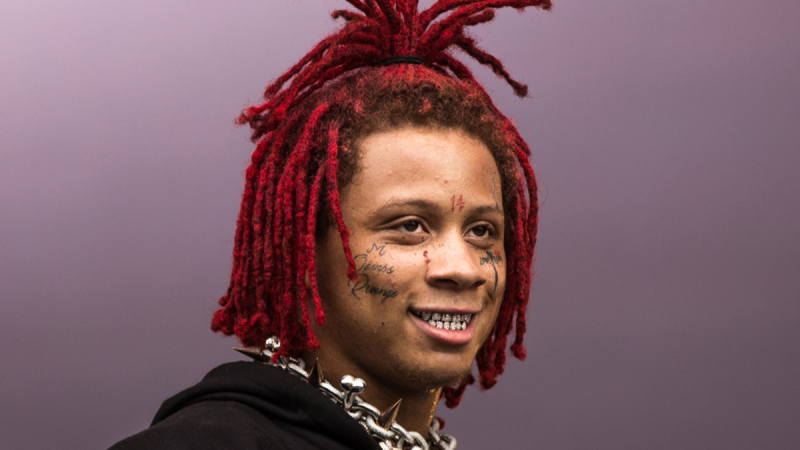 4 – LYRICS

In the lyrics of soundcloud rappers, the emotions communicated are larger and deeper than in traditional rap (sad emotions, often linked to disappointments in love (ex: Trippie Redd)). These are not the first rappers to talk about feelings but today there is a whole movement around this sadness. It brings these rappers to take refuge in drugs like Xanax, one of the drugs which unfortunately caused the death of Lil Peep on November 15, 2017 at 21 years old or the lean which is today really present in the USA and also in the french rap notably with Freeze Corleone or Senamo.
This cocktail of sadness and drugs brings these rappers to suicidal tendencies (as can be explicit in XXXTentatcion's songs). Thus, rap explores a new range of emotions that were previously reserved for rock.
5 – AMBIENCE

In 1976, a new type of danse appeared in rock and punk concerts, the pogo, a dance in which the dancers jump up and down, while either remaining on the spot or moving around. Nowadays, this type of dance is really present during rap concerts, in this way we can name XTRM Tour or Biffty & Dj Weedim which are real adepts of this type of atmosphere. That's why, today, it doesn't solely concerns rock or punk concerts as was the case in the past. This is another aspect where rock and rap present similarities.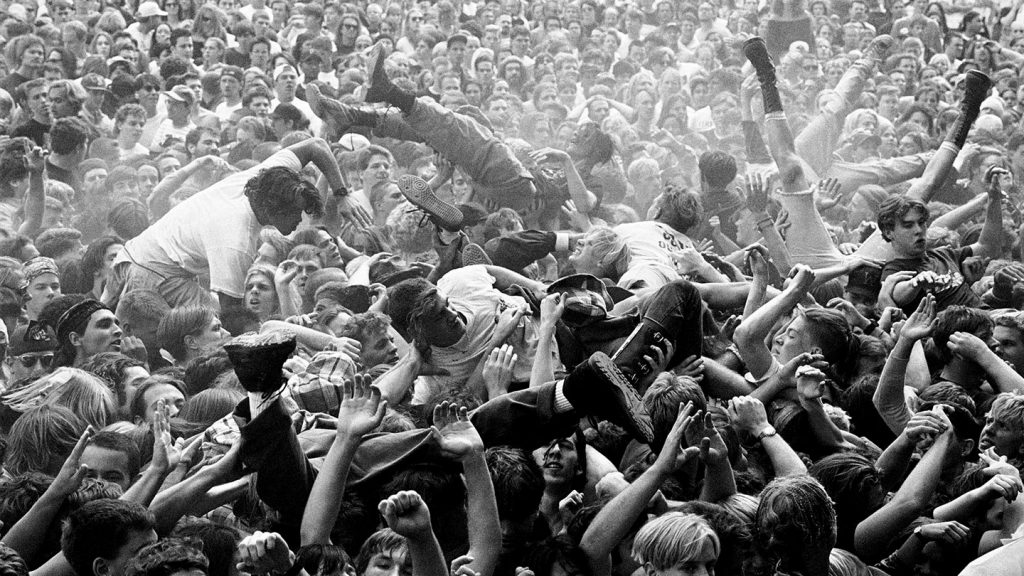 6 – CONCLUSION
The distinction between different styles of music does not really make sense today. There are no more boxes but a lot of mix, inspiration and new ideas to stand out and come up with a new genre, a new music to transmit new emotions or at least different emotions.
We talked a lot about the rap in America, but in France, it's the same thing ; sometimes it's difficult to actually categorize the type of music and we only have to accept that it doesn't belong to any type.
Links: