You may have already heard about this southern portion of the San Francisco Bay Area, famous for the ITs corporations that settled there , but do you know its history ?
First of all, about the name : The term originally comes from the many innovators and manufacturers that were building chips out of silicon. But now it means all the high-tech businesses in the area. Even though it's not truly a valley, it is a term for the high-tech sector generally.
During the 19th century it was only a fruit-growing area, we may wonder how does it became one of the most attractive place for high tech companies.
Large freeways curl through the city April, 2000 in San Jose, CA. San Jose is experiencing a boom due to the large number of high-tech companies in the region, which is known as Silicon Valley. (Photo by David McNew/Newsmakers)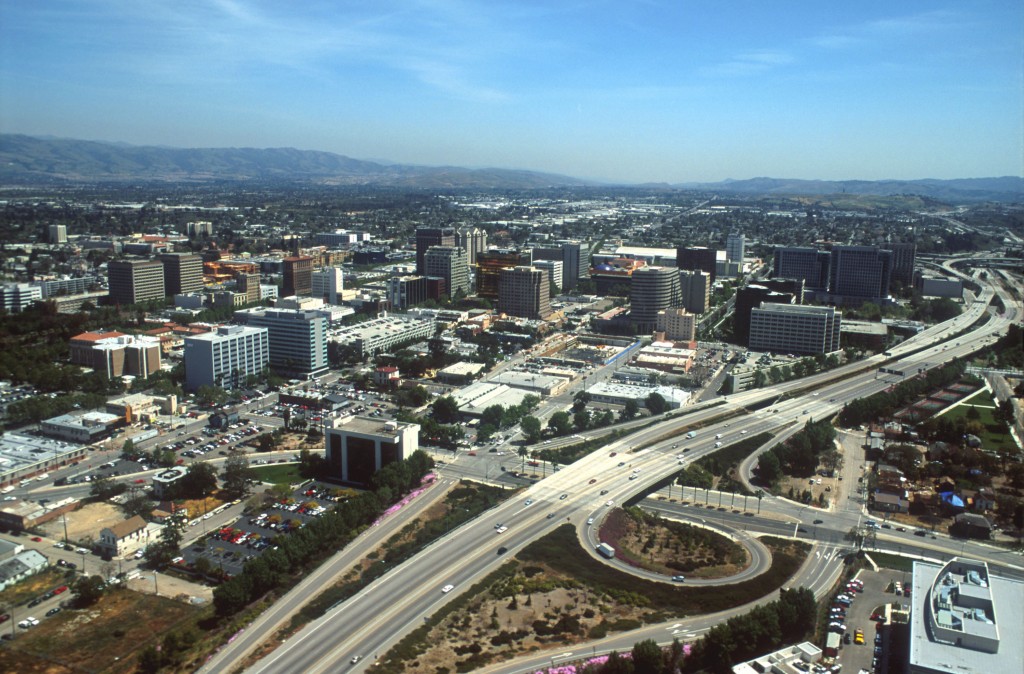 The key figure in this development was Frederick Terman, a professor from Stanford University in the 30s, who encourages his students to start business locally, and not to move on the East Coast. The first two graduates to start were William Hewlett and David Packard, with the company name after them : "HP", which is a large company nowadays.
In this capacity he continued to encourage the development of local businesses in electronics and attracted venture capitals to invest in the area.
Then, in 1968, the Intel business started, they were manufacturing memory chips, and microprocessors. Those components were made of silicon, which inspired Don Hoefler, a journalist from a local newspaper, who eventually nicknamed the region "Silicon Valley" in one of his articles.
From the 70s to the 90s, more and more software development company invaded the area, and innovation was at its maximum. As an example, Xerox Research center played a major role in the development of Object Oriented Programming, or Graphical User Interface.
Those inventions led indirectly to other companies such as Apple or Microsoft. In fact, the Macintosh GUI was a result of a Steve Jobs visit at Xerox.
That was just before the Internet bubble, which started in quickly after the opening of Internet to commercial use. Companies such as Amazon or Ebay were then created.