Today, it is a fact that Young people are more interested in VOD (Video On Demand) than adults. At the same time, the oldest people, generally parents and grandparents, are more attracted by television. But why is that so? Can we see here, a change between two generations.
Traditionally, the favorite communication media have been newspapers and television. Our parents and grandparents used to watch the "JT " (or TV News), the 8 pm news show on the main television stream. However young people today are far less attracted to the TV Format, considered less dynamic and too rigid. In fact, with the rise of YouTube, this generation began to feel the need for something different. The new generations prefer to see what they want when they want and this is what YouTube does. To adapt, TV developed applications such as Video on Demand or VOD. We are at a pivotal point now, in the battle between TV which symbolises seriousness and maturity and YouTube that is younger, more dynamic and daring.
YouTube is an American video-sharing website created by 3 PayPal employees. The first video on YouTube was posted on the 23th of April, 2005. One year after, Google bought YouTube for $1.65 billion. YouTube definitely made it very easy to upload videos and release it to the public. YouTube launched its partner program in May 2007. Some of its users are partners and can have control of the monetisation of the videos they post on their channel. These users can win approximately half of the advertising revenue on their videos. As time goes on, YouTube has been adding new features like live streaming or 360-degree videos. The latter can be viewed using virtual reality headsets, computers and smartphones. Moreover, a lot of music is available for free on YouTube. Well, not exactly free but all you have to do is watch a short ad. YouTube is ranked as the second-most popular social network in 2018 and more than one billion hours of content is watched on YouTube every day.
In 2014, a third party entered the game, US media service provider Netflix. With VOD being embodied by Netflix, this third party has become the main competitor of television and YouTube. Netflix launched its streaming web site in 2007 but became popular in 2014-2016. Netflix, as everyone knows, shares series and films for cheap. This website brought a new approach of VOD service and today Amazon and YouTube are beginning to do the same. VOD is the best way to watch TV series and films on one's computer legally.
Mass television was born in the 70s. At that time there is no competition between the few channels available. Television is also the only picture provider and doesn't really suffer from radio competition. Now there are plenty of other media which can compete with television channels. On the one hand, there are other channels which all want to score the best audience. On the other hand, there are all the other media (the internet, Netflix…). As every company's television channel has to make profits, they broadcast advertisements which are the main income sources but they also have to decrease their outgoing. In order to reduce spending, we can notice a loss in programs' quality. Channels trie to produce cheap content such as reality shows or rerun old programs.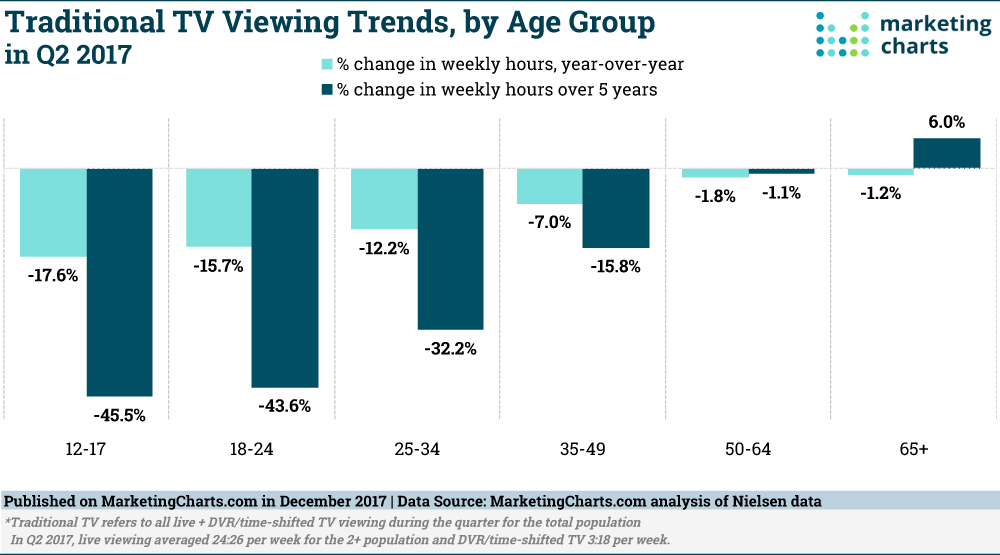 With the advent of the internet the programs on offer increase and people can choose among lots of different channels. The strength of the internet is that people can choose when they want to watch programs and what they want to watch. Television strikes back with the release of an internet website where viewers can watch their program in time shift thanks to the replay option. However contents are available just for a short time after the first TV broadcast. The second problem with television is the programs themselves. Sometimes there are far from the expectation of the audience especially the young public. Young people don't really have the cult of television like their parents or grandparents and were born with computer science, which definitely makes it easier for them to find content on the internet than on television.
Television tries to launch their own VOD services so as to compete with the new broadcaster such as the internet or Netflix. Netflix or YouTube, though, remain the first media for young people and are trying to attract older people with more mature content, for instance Roma from Alfonso Quarrone which was rewarded by 3 Oscars in 2019.
As seen before, TV lost its monopoly to the benefit of YouTube and Netflix. In response to that, TV launched its own VOD service. Moreover, TV programming is increasingly criticised, particularly by the young. Generally, the problem comes from reality shows that are considered meaningless if not void and also from the news considered today as biased. Television is also beginning to upload all of its programmes on YouTube to generate more views, even inviting famous YouTubers in its programmes but has not been very successful so far and television has been losing its audience in the last 10 years.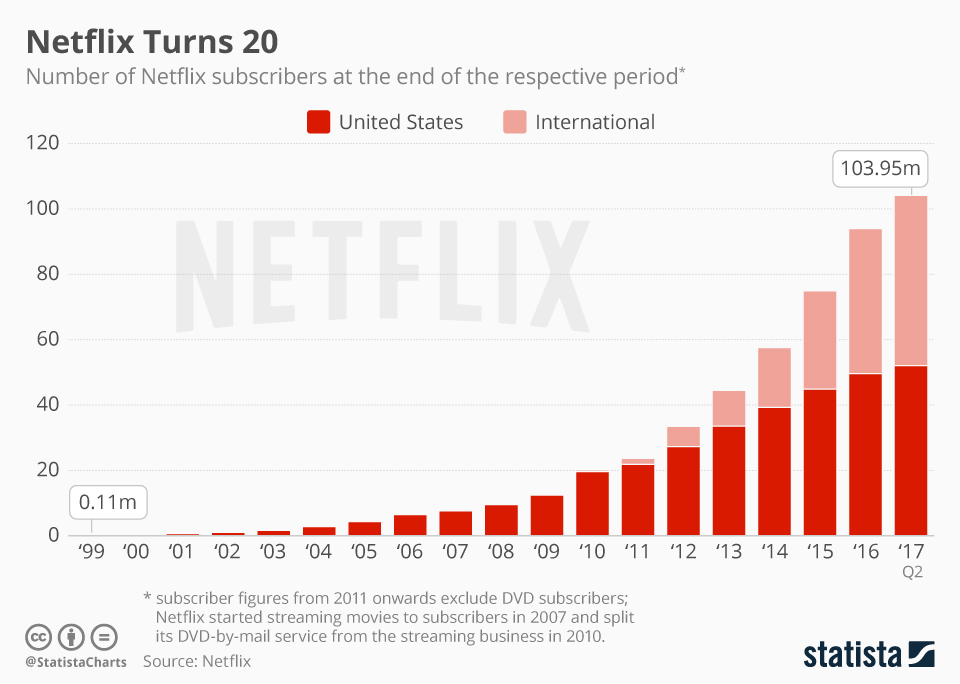 Television criticises more and more the people who make videos on YouTube. On November 13, Thierry Ardisson received Squeezie. The latter is currently the most popular YouTuber in France and came to present his first book on the set of "Salut les Terriens". At the beginning of the show, Ardisson criticized the title of the book. Then, he spent a lot of time speaking about the activity of his guest by making fun. For example, Ardisson said : "You are a genius because your job is to film yourself playing video games, and broadcast it. People watch, and as there is advertising, you earn money. Congrats." Then he said, "Has eating pizzas become a profession?" Another entertainer added : "We have already interviewed a lot of wankers in the show, but this one is exceptional." During the show, Squeezie kept his calm and detailed in a pedagogical way the different types of approaches on YouTube and he presented his YouTube channel . Many observers familiar with YouTube and social networks regretted the television's bad image given by the show.
YouTube has been changing for some years. Even if, at the beginning, YouTubers were just men recording themselves in their bedrooms, now there are more professional. Some YouTubers have production teams and contracts with networks but continue to produce programmes that are still not mature at all. Best example of this change is the permanent struggle to get first on YouTube. In fact, PewDiePie, currently most popular Youtuber has been struggling to keep his place for 6 months against T-series, the YouTube channel of a big Indian film production.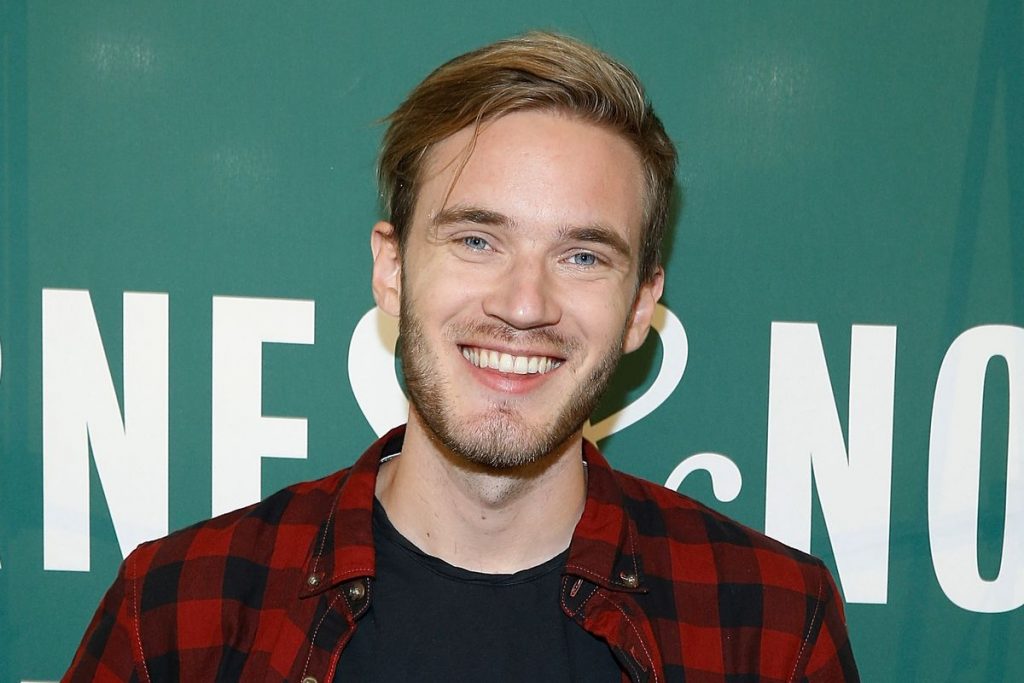 We don't know if YouTube will be the same in 10 years. But famous YouTubers have to think about their future if they have problems with the platform. Felix Kjellberg alias PewDiePie has already hinted that he thinks he could do a better job at running a network than current companies in that area.
We are now in a really interesting struggle because we have some different solution and the reality is that they have all good and bad points. Is the thing going to continue like this, or a new contender will enter the game with new ideas? Or someone is about to surpass others and take advantage?