This is not an article: this is a proposition. What I'm suggesting to do here is simple. I suppose that you work or study at INSA. Then you may sometimes have to go to the library, to borrow a book. Simple indeed, isn't it? Especially because in a few days, this book will be available, if I don't forget to take it back. But you should know that I'm talking about a quite special book. In fact, it's a comic, a "graphic novel", and one of the greatest you'll see around. Its author is named Lorenzo Mattotti. The book is composed of two novels: Fires and Murmur. And by the end of the article, I hope you will want to read them.
"The story became my own travel, where I learned the techniques that allow to truly express an emotion without having to narrate it."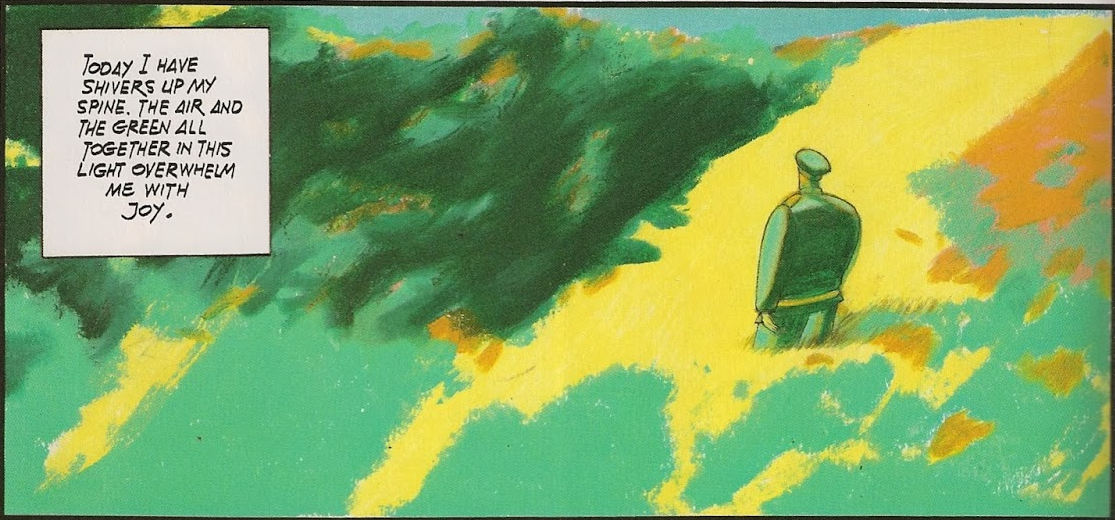 Lorenzo Mattotti was born in Brescia (Italy) in 1954 – and is not dead yet. Quickly in his childhood he becomes fascinated by comics. During college, he meets Kramsky (his true name is Fabrizio Ostiani), the script writer of Murmur, with whom he begins to create some comic strips. Together they go to Venice to study architecture, but not in a school of art, due to their high-school scientific background. There he discovers painting and architecture which has helped him ever since to structure his frames and create his? settings. In 1980, he co-creates the collective Valvoline, which gathers some Italians authors that want like him to modernize comic books' language. His goal was to mix "rock and Robert Crumb (a famous underground cartoonist), Hugo Pratt (Corto Maltese's creator) and Nick Drake, Francis Bacon (Google is your friend) and fanzines"; or more modestly to "bring about revolution in comic books". Yet,that's when he decides to split from the group that he starts drawing more personal albums, such as Fires in 1984.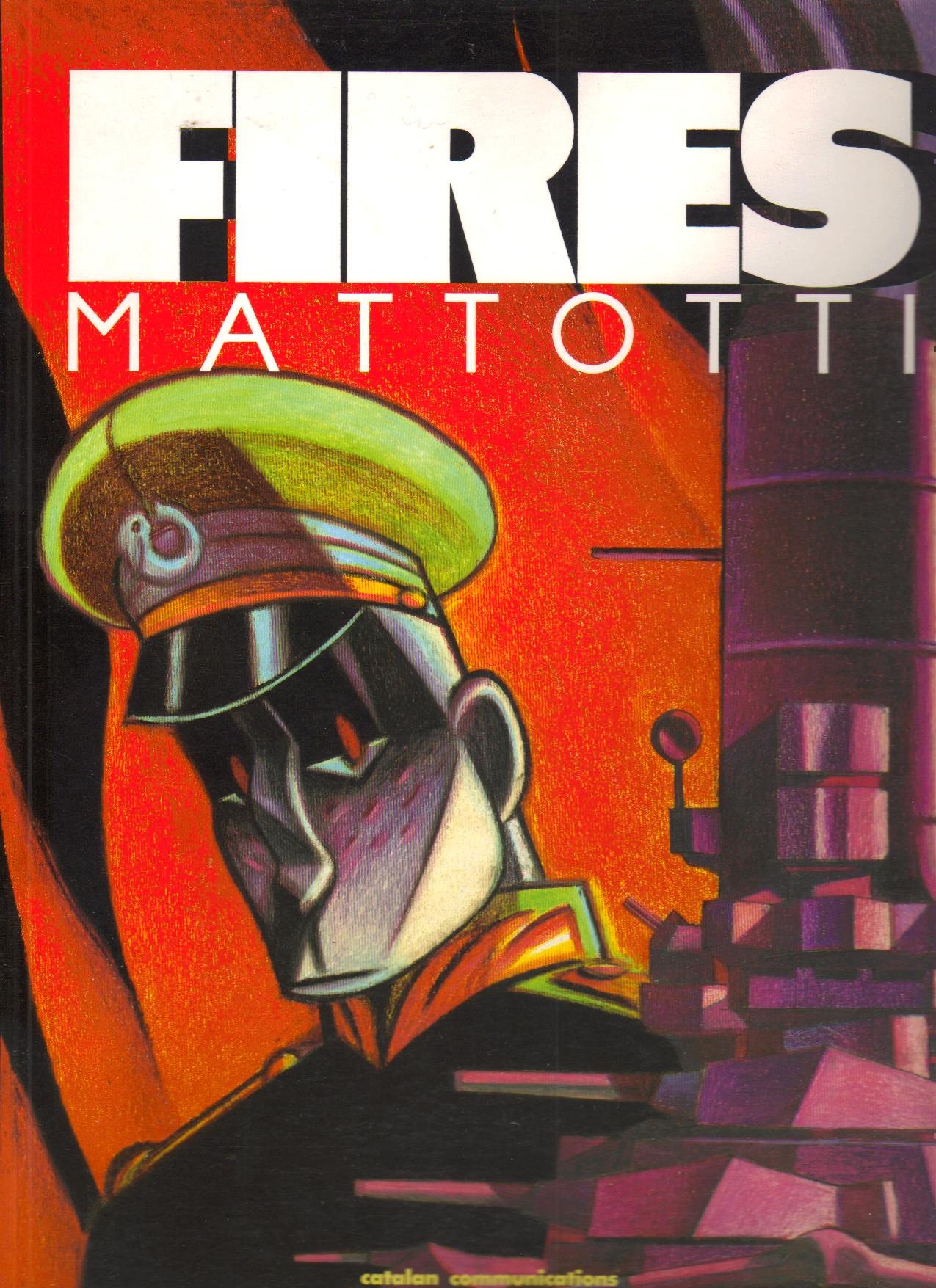 It's the story of young lieutenant Absinthe, travelling on a battleship, the Anselm, to a mysterious island, Saint-Agatha, from where nobody returns, or if returning, then totally insane . Absinthe and his crew decide to go and to explore this mysterious island… but I'm not going to tell you the whole story. And the interest of the comic is definitely not only in the story. Now, what does Mattotti himself say about it (and I couldn't agree more): "It's a novel based on the strength of emotions. The fascination is for me, in the colour, in the expressiveness of the line, in the energy. Here the drawing is always at the limit of abstraction, and that is why he creates such emotions. But there is also a strong narrative tension between speeches and drawings: it's not a drawing simply supporting the text, but a mysterious matching between the picture and the text where all becomes impalpable.", and believe me, that is totally true. But how the hell can he do that?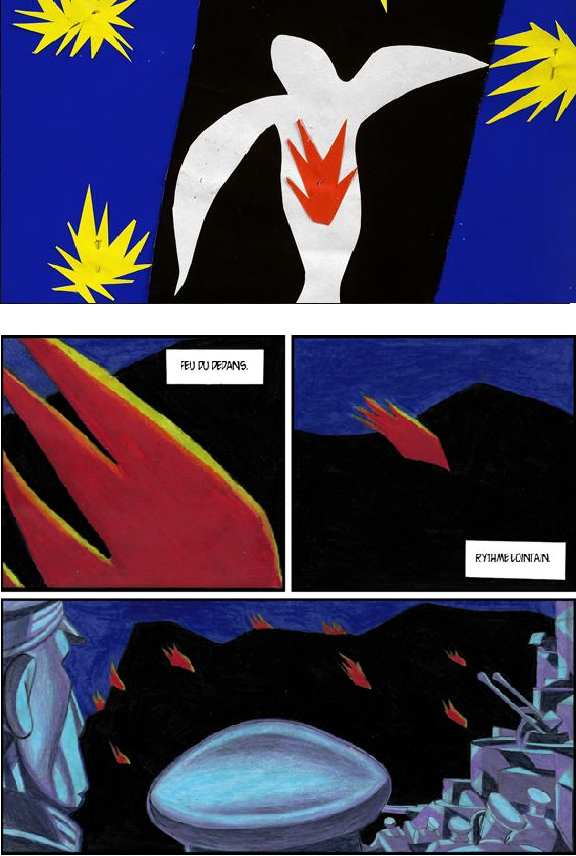 First of all: the colour. It's the most gripping thing about it. Pick up any page, and keep your eyes open : the incredible strength of the colours, their texture, their eloquence. And colours are truly eloquent because they are the reflection of the characters' emotions, or role in the story; or just maybe because the colours are true characters here. The story couldn't exist or make sense without them . At the beginning, the novel has no texts. But the author has discovered that the text has the power to slow down the reading, to make the reader meditate on the whole frame, and to create new matches, new sensations.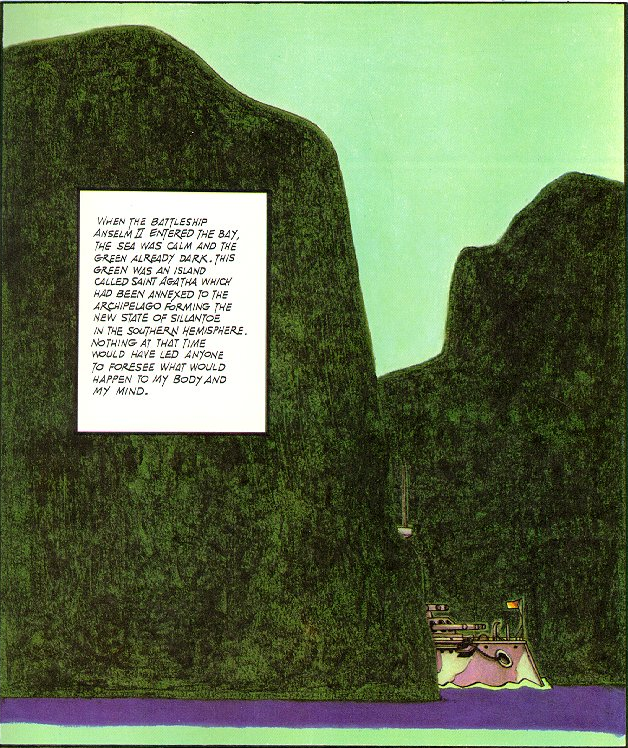 Let's focus on the very first page of the comic: a deeply blue sea; a green island, huge; and the warship, small and purple that seems so incompatible, so strange in this scenery! Here we have two worlds that can't understand each other: one quiet and mysterious, and the other brutal and terribly rational. Those worlds are going to destroy each other. Colour has the role of a narrator : we have here the perfect reflection of the instability of Absinthe, our main character : "How many times had I found myself on a diving board with the blue sea below and never dived in?" he says.
    You see, firstly it's that deep blue that attracted him, and now it's the green of the island. And, at night, a bright red joins the attack against the warship and its degenerated and morbid violet. It's far later that Absinthe finds a new balance, on the island : sweet green, light yellow, orange. And in the following page, he's back into the madness of men and war, still with this clumsy violet. The battle continues. Black, red. And at the end, quietness , again. Pastel colours: "This is perhaps why I only paint windows and rooms full of light : out of self-defense. I've had enough of that fire illuminating the night. In my head, I want the day-light.", ultimate confession as beautiful as disconcerting of Absinthe, or could it be the author? You think so?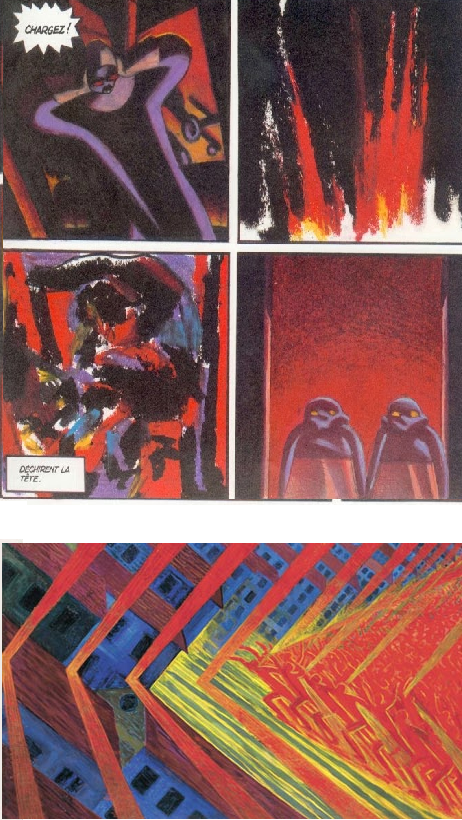 But colour is just one of the technical devices that Mattotti resorts to to achieve this precision, this true emotion : the numerous and recurrent references to other painters also contribute to make this album what it is. During an interview, Mattotti was talking about Francis Bacon as a source of inspiration, but also about Pierre Bonnard, Maurice Dennis. The book itself is continuing the work of expressionists : shapes and colours have to express their subject through the prism of the artist's and character's emotions: in the book , colors of the environment change with the evolution of Absinthe's thoughts. We can also see references to the 'collages' of Matisse; the stunning colours of Paul Sérusier; the movement you can find in the art of futurism, diving sometimes into the most incredible abstraction, especially when Mattotti draws the final battle and all of these explosions.
    So each frame is a painting, but it's not only about giving his book more prestige thanks to famous painters; this album is a journey for the author, and he uses what artistically stroke him during his life and what helps him understand and express an emotion, maybe his own emotions. And this album everything but a succession of paintings : each frame is linked to the next, emotionally, but also through a very articulate narrative, and this is simply why it's a comic book, and such a great one.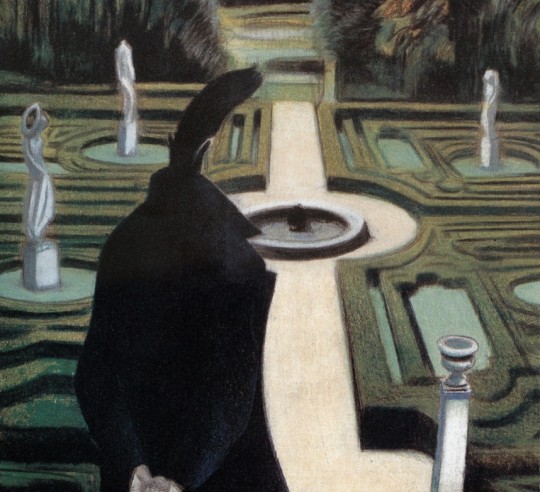 Because I'm a cool guy, I give you a secret link to read Fires for free, on the internet; but I can only advise you to borrow it and see by yourself its great colours.
Furthermore, in interviews of Mattotti I read, he speaks a lot about music, and how it was important during the creation of the comic books. I think it's also very important when you're reading. So if you read Murmur, I think you should listen to Nick Drake's Pink Moon.